We recently had an 80th Surprise Birthday party for our Grandpa, who is a diehard San Diego Chargers fan. All guests wore Chargers clothing and we even hired the Chargers Band.
I made the table centerpieces and used mostly Sports Mania for the football items, and Wild Card for the HB. I used the Cuttlebug on the football and lightning bolt.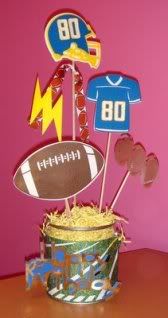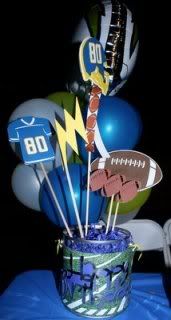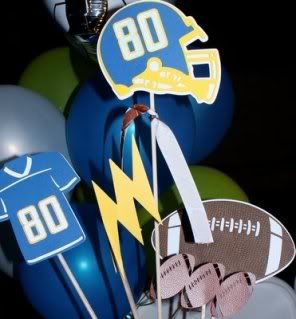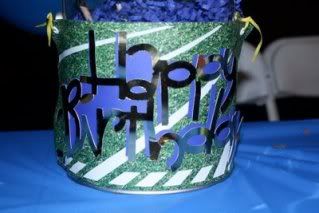 Close up of the grass paper I used to make a football field.
The invitations we used 80 as his age, and on the back we put his last name which the font was cut on Sure Cuts A Lot. I used the jersey from Sports Mania, and welded the shirts together. Printed the inside on Word (I even found the real Chargers font from
http://www.dafont.com/
), then cut it thru the Cricut.